Pizza is surely one of the most popular foods in the world.
In this article, we give you our top choices of the best pizza recipes for you to make at home.
You can choose from our healthy or kid-friendly list or travel around the world with our list of the best pizza recipes and styles that originated from different places where they were cooked and styled deliciously for the world to taste and appreciate.
Related post: All About Finding The Best Homemade Pizza Dough Recipe
Of course, we haven't forgotten the classics like a Pizza Margarita or the Neapolitan Pizza. And, if you fancy a Chicago pizza, you have come to the right place also.
So, get inspired by our choices of delicious pizza recipes, and fire up your wood-fired or gas-fueled pizza oven.
---
The Best Pizza Recipes From Around The  World
1.Healthy Pizza Recipes
 Multigrain Pizza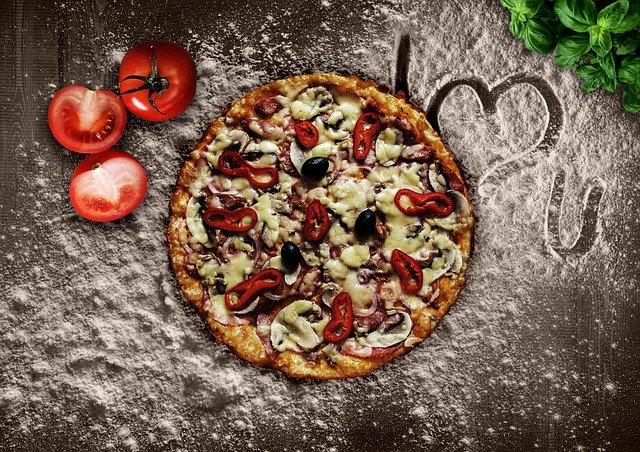 Indulging in pizza can be leaving a feeling of guilt for some people. So here is a recipe to make you feel better about it.
Pizza made from multigrain dough is considered as a healthy option especially if it uses a mix of whole wheat flour, oatmeal, maize flour, flax seeds, and sunflower seeds.
You can add delicious toppings on it such as an aromatic pesto sauce, thinly sliced eggplant, capsicum, and mushrooms so you can indulge in your pizza with a healthy heart and conscience.
A step by step process of creating this tasty pizza from scratch is available here.
---
 Classic Margherita Pizza with Whole Wheat Pizza Crust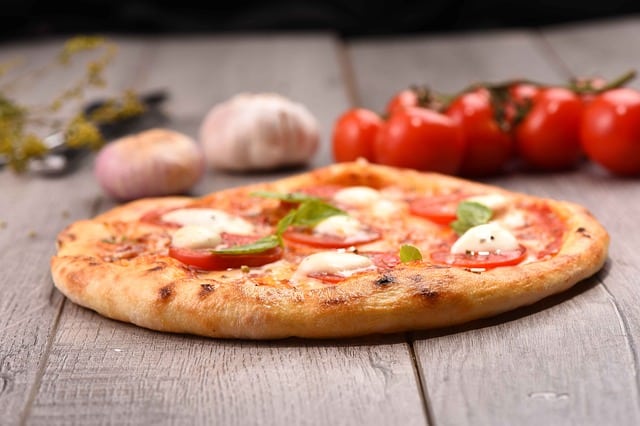 Including tomatoes on our diet comes with a lot of health benefits including but not limited to cancer prevention, healthy blood pressure and blood glucose reduction.
So, why not try this classic Margherita pizza recipe that is loaded with fresh tomatoes.
It is one of the most simple pizza recipes yet to make it shine you'll need the freshest ingredients like  aromatic tomatoes, basil, and good mozzarella cheese,
You can check out the recipe from here.
---
 Healthy Homemade Pizza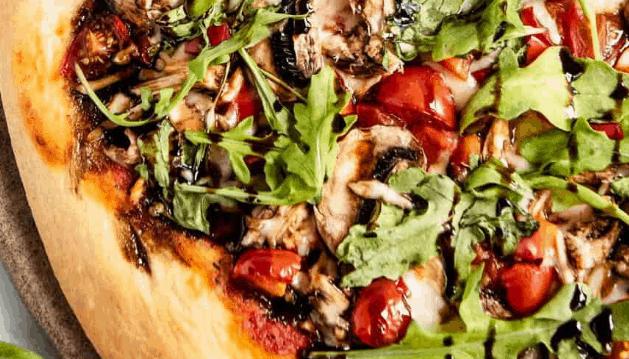 How about some chicken in your wholesome pizza recipe?
This recipe that is available here uses shredded chicken together with mushrooms, tomatoes, red bell pepper, arugula, and to finish it off a Balsamic glaze.
Feel free to use whole wheat pizza dough, flatbread or cauliflower crust on this one.
---
2. Kid Favorites
Macaroni and Cheese Pizza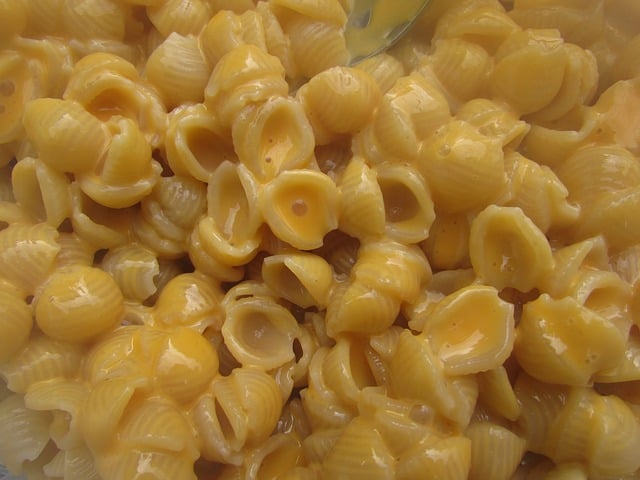 Ye,s you read that right: you can prepare 2 kid-favorite foods in one dish with this macaroni and cheese pizza. Choose either from a premade pizza crust and brush it with olive oil or prepare your own dough.
You can also top it with bacon, ham or sliced corn dogs if you want to add more flavors into it.
You may check out this recipe here.
---
Pepperoni Pizza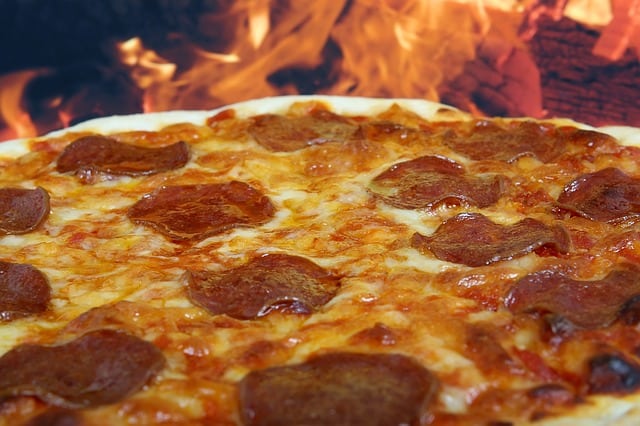 There is something special about the taste and smell of crispy baked pepperoni. It is one of my kid's favorite pizza meals.
Pepperoni pizza is truly one of the classics and kids love it as well because of its meaty and cheesy toppings.
Pepperoni pizza can be easily perfected at home and you are free to add more healthy toppings the way you like them for your kids.
You can find the recipe here with instructions on how to make your homemade pizza dough.
---
California Pizza Kitchen's BBQ Chicken Pizza
Chicken is another food popular with kids so we give you not just a typical chicken pizza recipe but this one is a recipe from California Pizza Kitchen's own test kitchen.
Enjoy this popular and flavorful California Pizza Kitchen's BBQ chicken pizza with inspiration from the original.
This delicious pizza recipe that surely kids will love is available over at PopSugar.com. 
Watch the video to find out how to cook your own BBQ chicken pizza at home.
---
3. Pizza Recipes from Around the World
 Lahm Bi Ajeen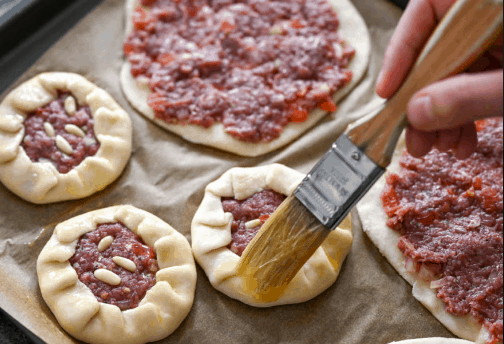 Let's go to Lebanon first and try their meaty version of pizza topped with flavorful ground beef.
Preparing and cooking one of these is the same as with pizza, just lacking cheese on its main ingredients.
Get this taste of Lebanon on the detailed recipe here.
---
 Neapolitan Pizza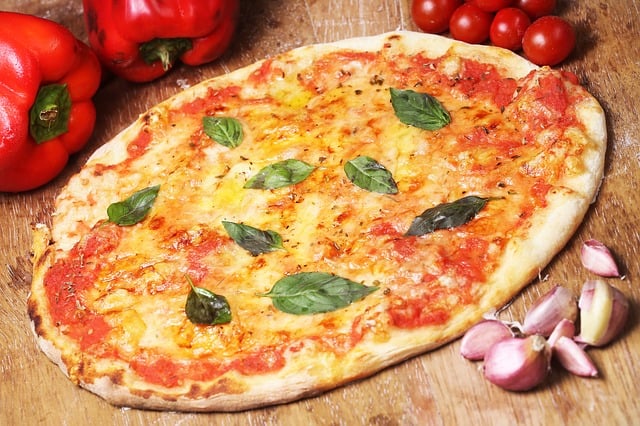 Neapolitan Pizza is a type of pizza that came originally from Naples, Italy and is probably one everyone has heard of.
No pizza recipe round-up would be complete without a Neapolitan pizza.
It usually requires a very hot oven to perfect its crust. In the recipe here, the author gives you more information that you need to know in achieving an authentic Neapolitan pizza from your home.
Related post: What Is An Authentic Neapolitan Pizza
This is a simple yet elegant pizza topped by just the pizza sauce, mozzarella cheese, and basil leaves.
---
 New York Style Pizza
Another well-loved pizza all over the world is the New York Style Pizza and so this recipe from real pizza masters should not miss our list.
Enjoy a fun walkthrough of how an authentic New York Style Pizza that can be done in your home.
Here is the full recipe.
Some important points that I've learned from this recipe are that a pizza stone is mandatory for this one as well as New York City tap water (!).
But, no worries they give you an alternative if you cannot get a hold of the best-tasting tap water in the world for this recipe.
---
 Chicago Style Pizza
Chicago Style Pizza is easily recognizable when placed before the other pizza styles because of its extra thick crust and plenty of cheese. Eating Chicago style pizza will make you ask for a knife and a fork, it is necessary.
We found you a recipe here at RecipeGirl with detailed instructions on how a true Chicago Style pizza should be cooked. Italian sausage, sliced olives, mozzarella, and Parmesan cheese are used in this recipe as toppings.
---
 Sicilian Pizza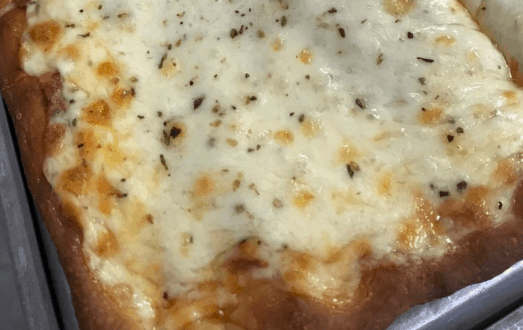 Let's have a taste of Sicily and learn from an expert on how to recreate Sicilian pizza in your home from this detailed recipe at TheArtOfPizzaMaking.
Sicilian pizza has a rectangle shape, has a light dough with a crispy bottom and a taste of olive oil.
Related Post: Best Pizza Cookbooks For The Wood-Fired Oven
A good Sicilian pizza requires quality mozzarella, dried Oregano and as already mentioned, a hint of olive oil.
The use of a commercial-grade pan and knowing its measures full well are some important points that you should not take for granted in recreating an authentic Sicilian pizza from your home.
---
 Authentic Greek Island Pizza – Olive Oil Pizza – Lathenia
Let us travel to Greece and enjoy a 100% vegan pizza recipe made of simple ingredients that you can surely find in your kitchen.
This pizza style needs tomatoes and red onion toppings with a drizzle of olive oil. Get a taste of Greece in this one and enjoy a guilt-free meal packed with antioxidants from this pizza trio toppings.
Get this detailed recipe here at OliveTomato.com from an expert on the Greek and Mediterranean diet.
---
 Detroit Style Pizza
Let us forget healthy for now and try an authentic Detroit Style Pizza oozing with the flavors of brick cheese on top of a superior Detroit style crust.
You should not skip using a specialized Detroit pan for this as well as the quality Wisconsin brick cheese to fully experience your recreation of an authentic Detroit pizza from your home.
It is also important to push the dough to the edge of the pan and sprinkle a generous amount of cheese on it. If desired you can also add pepperoni by putting a layer of them directly on top of the dough.
This recipe is available here.
---
 St. Louis Pizza
If you are looking for a light pizza slice, then you can try St. Louis style thin crust pizza that needs no yeast.
The distinguishing flavor of this pizza style dish comes from the use of Provel processed cheese that is actually a combination of cheddar, Swiss and Provolone cheeses.
You can check out the detailed recipe at CookingForKeeps.com  of St. Louis Style pizza inspired by IMO's pizza, a pizza chain founded and based in St. Louis.
---
 Mexican Pizza
Mexican pizza is far from your traditional pizza. It makes use of 2 tortillas filled with seasoned ground beef, enchilada sauce, and cheese in the middle.
You can top the upper tortillas with the same fillings so you will have real pizza toppings. Delicious!
This recipe is available at LifeInTheLoftHouse.
---
 Okonomiyaki (Japanese Pancake/Pizza)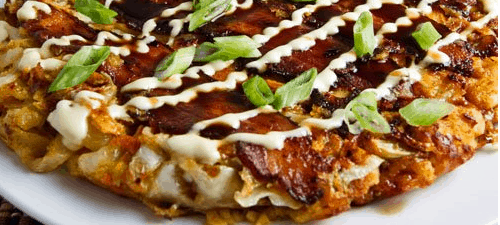 Okonomiyaki is a popular Japanese style pizza. The name translates to grill as you like, and with your toppings, you can also add ingredients the way you like them with this one.
The base of this pizza style is usually made of flour, egg and shredded cabbage while the toppings have okonomiyaki sauce, mayonnaise, red pickled ginger, bonito flakes, seaweed flakes and nagaimo (similar to yam) to make it really authentic.
This pizza style can be cooked quickly in as fast as 30 minutes. You can get the detailed recipe here.
---
 Fugazzeta Pizza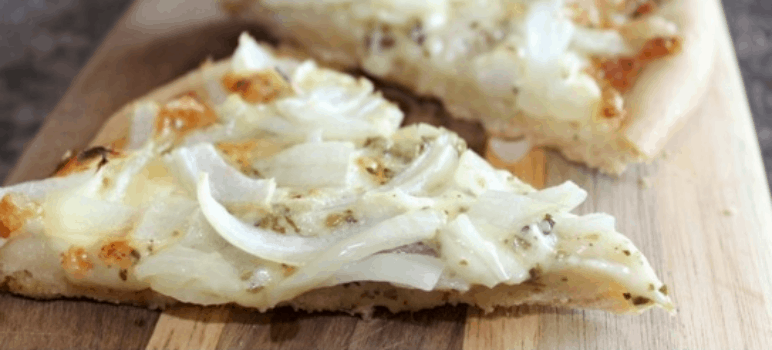 Argentinian pizza is another unique version of pizza. There are actually a lot of variations of Argentinian pizza, but we chose the most classic and popular, the Fugazzeta variation.
It is topped with onions, oregano and lots of mozzarella cheese.
This Argentinian inspired pizza recipe is available here.
---
Wrapping It Up
There's our list of the best but also easy to make simple pizza recipes. We hope these recipes give you some useful guidance and inspiration for your next pizza cookout.
You will not get tired again of the same pizza delivery whenever you crave for pizza the next time.
With your oven and some readily available ingredients in your kitchen, surely you can recreate one of these recipes and maybe you can even make it more delicious to suit your taste and that of your family and friends.
Because homemade food is fresher and has a little memorable something to offer like these best pizza recipes on our list.
It is simply the best.