I have written a lot about Kamado grills and other charcoal barbecues in the past few weeks. Now is the time to check out some of the best recipes for your special ceramic cooker.
From smoking, baking, and grilling, a Kamado grill is the most versatile cooker on the market. So fire up your grill in your backyard, put on the apron, get the bbq gloves ready and grill up a storm.
---
Inspirational Cookbooks
In my post What Is A Kamado Grill, I pointed out that there is a bit of a learning curve involved when starting out with your new grill.
To make the most of this fantastic grill, I would like to recommend a book that not only has awesome recipes for your Kamado grill but also answers important questions like How does the Kamado impacts on the flavor of your dish?; How to fire up a Kamado? and How to control the temperature?
Even though some of these questions have been answered in my guide, it is always great to have a book at hand for easy reference.
The name of the book says it all "Hot Coals – A User's guide to mastering your Kamado grill."
I highly recommend this book to everyone who owns a Kamado grill or is planning to get one.
---
Another fantastic book about Kamado grills has been published by Chris Grove who also has a very popular website NibbleMeThis.
Chris has been cooking with a Kamado grill for over 10 years and is truly an expert. He is a Kamado grill enthusiast and shares awesome tips and recipes with his readers.
 You'll find some of his recipes from wood-fired pizza, to pork ribs and spatchcocked chicken in my post. They are delicious and will want you to get started straight away.
---
The Best Recipes For A Kamado Grill
Competition Style Pork Ribs On A Kamado Grill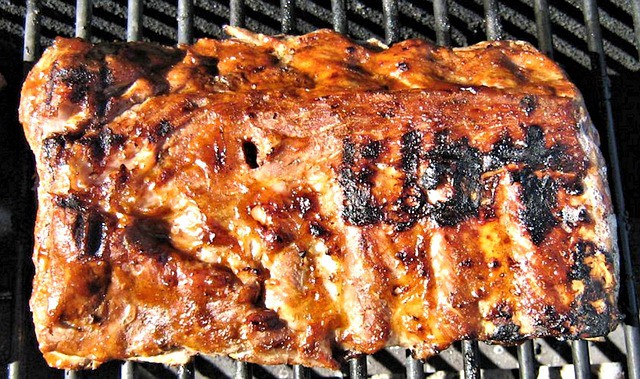 This mouthwatering recipe is from Chris who is the founder of NibbleMeThis and author of the book " The Kamado Smoker & Grill".
He explains in much detail how he makes this competition style smoked pork ribs. To make your life easier, he is using store bought spices and BBQ sauce like Smoking Guns Hot or Blues Hog Original BBQ sauce. But feel free to use your favorite rub and sauces. There is no right or wrong.


The step by step guide including times will help you to make the best smoked pork ribs ever.
To get the recipe, please click here.
---
Smoked Chicken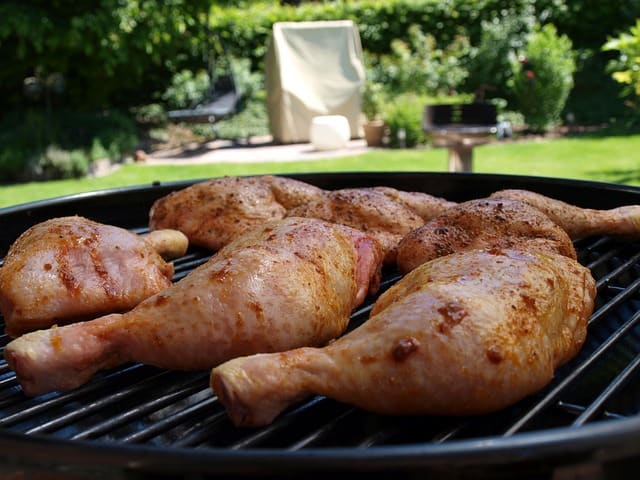 If a smoked chicken finished off with Hickory sauce at the end of the cooking time sounds like you read on. This recipe might be just for you.
Mary  Ellen serves the perfectly cooked chicken with potato salad and pea salad on the side.
Tip: she leaves the skin on and rubs the spices under the skin. The hickory sauce will be slathered on ten minutes before the cooking is done.
To get the recipe, please click here.
---
---
Kamado Grill BBQ Chicken Wings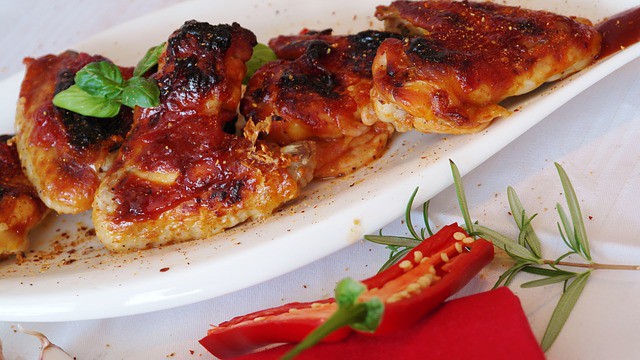 Mary Ellen shares this lovely recipe with her readers from her food blog.
The recipe is easy to follow and in just over 2 hours you can enjoy the perfect summer dinner with your family.
Mary recommends to let the chicken wings marinate in the spice rub for at least half an hour or even a bit longer.
Print off this recipe over here.
---
Fire Roasted Lasagna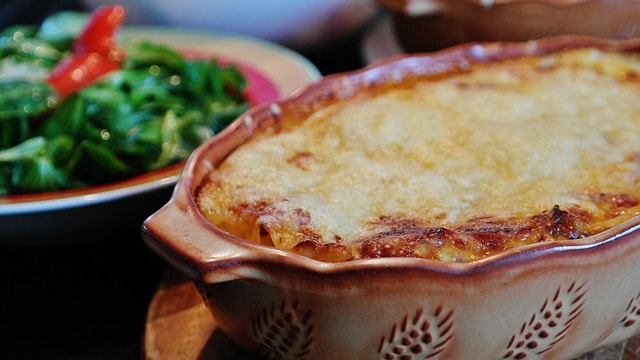 This recipe provided by Chris shows the versatility of a Kamado grill that makes it so popular. You can't cook a lasagna on an ordinary charcoal grill, but you can with a ceramic cooker.
The lasagna tastes fantastic with it's slight smokiness and the crispy cheese topic. The recipe also shows you how to make garlic bread.
Serve it with a fresh salad on the side, a glass of red wine and feel like in Italy.
You'll find the full recipe here.
---
Wood-Fired Pizza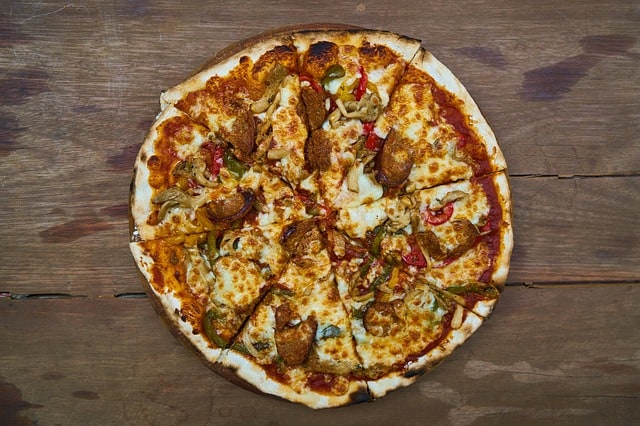 Yes, pizza baby! My family's all time favorite dish. And what better way to cook it than in a wood-fired pizza oven. This time around it's baked in a Kamado grill.
You can use your favorite pizza dough recipe, sauce, and toppings. But the recipe will show you the best way to cook in a Kamado style grill with some extra tips and pizza variations.
Get inspired over here. Tip: you will need to scroll down a bit to find the recipe.
---
Spatchcocked Ginger Ale Chicken
Last but not least, a great recipe everyone will love. The spatchcocked chicken will be cooked in no time. Feed your hungry family in an hour with this flavorsome bird.
Easy to make and always a crowd pleaser. The ginger ale glaze sounds intriguing and very different to your usual glaze. Why not give it a whirl?
---
For more inspirational ideas and recipes, be sure to check out my post The Best BBQ Recipes – My All-Time Favorites.
I'd love to hear what your favorite recipe is and why? Have you tried any of these? Please let me know in the comments below!
---
WoodFiredPizzaOven.org is a participant in the Amazon Services LLC Associates Program, an affiliate advertising program designed to provide a means for us to earn fees by linking to Amazon.com and affiliated sites.
If WoodFiredPizzaOven.org links to an Amazon product (with a special code for affiliates embedded in the link) and you buy this item or any other product, WoodFiredPizzaOven.org will get a small percentage of the sale.