I have had a few requests from my readers about writing a post on building your wood-fired pizza oven. Since I haven't built my own pizza oven, I felt a bit reluctant. In the end, I was very curious to find out more and started my research online.
There is no doubt about the benefits of cooking in a wood-fired oven and to be honest, the pizzas are the most delicious ones you will ever taste.
My post covers topics like what is involved in building a pizza oven; choosing a size, materials, kit sets as well as having a look at the costs involved.
---
What Steps Are Involved In Building Your Own Pizza Oven 
There are a few steps necessary before getting started on your new project.
In general, the building itself is pretty straightforward, but there is also quite a bit of planning required.
Ask yourself these questions first: What kind of oven would you like? A cob, mud or a brick oven? What size do you need? A small one or rather medium size? Are you going to build it yourself? Where are you going to put the oven? Do you need a council permit? Might you want to attend a workshop to learn more? Do you have easy access to building materials?
A lot of questions right, but it is important to clear things up before you get started.
Here are the steps to building a wood fired oven a nutshell:
Check with your local council about laws and requirements. You might have to obtain a building permit.
Choose a site and get a building/construction plan
Buy materials or purchase a building kit
Build a foundation
Create a heart insulation
Build the dome
Add a chimney and a flue
Add the final touches like cladding and maybe a shelter e.g. a roof etc. for weather protection.
---
More About Materials And Insulation
What kind of material you will need depends on the kind of oven you want to build. For a cob oven (clay oven) you will need sand, fire bricks, clay, and straw.
For a brick oven you will need a few more items: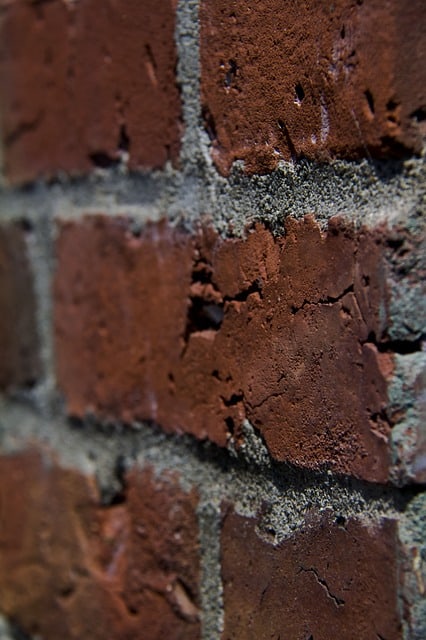 concrete
sand
fire bricks
builders bricks
builders mortar
fire blanket, insulating fire brick
mortar for cladding.
Insulating your oven is crucial as well. You want the oven to stay hot for an extended period. A well-insulated oven can stay warm for more to ten hours. This is perfect for using the residual heat for cooking not only pizza but also casseroles, bread, cakes, biscuits, roasted chicken, beef, or pork.
You will need to insulate the bottom as well as the dome of the oven. Adding a door is also beneficial to keep the heat in.
---
Choosing the Size Of Your Pizza Oven
The right size of your oven depends on your personal requirements and the space you have available. If you want to cook for a smaller family or a larger family, the size of the pies and also on your budget.
As a thumb of rule, the bigger the oven, the higher the costs since you need more building material.
So, choose the size of your oven by
how much you want to cook (number of family members, commercial use, etc.)
the size of the pizza
your set budget/spending plan
the available space
A small oven would have a diameter size of 90 cm/36″, a large family would need an oven size of 106 cm/42, "  and a restaurant oven would be at around 150cm/60″.
---
Building Plans
There are numerous building plans available on the market, and I have found a site that put the most relevant plans together in table form sorted by the type of pizza oven like igloo-shaped, brick or clay oven. For more information click here.
---
How To Choose The Perfect Location For Your Oven
I guess one of the most important things to consider in your planning is where you want to build your new wood-fired oven. It will be the center of your family gatherings, parties, and other celebrations.
First up, you will need to check with your local council regarding laws and regulations. Nothing is worse of building a beautiful centerpiece only to be told it doesn't comply with the council law.
Once this is settled I recommend to include following criteria's:
Construct your oven in a sheltered area where it is protected from rain and the sun or extreme weather conditions in general.
Preferably you want the oven to be in an easily accessible and frequently used area. Imagine your family sitting around it and enjoying a few drinks and waiting in anticipation for the most delicious tasting pizza! Pure bliss!
One option could also be to build on a trailer, so you are more flexible on where you can put the oven
Make sure that there are no fire hazards around and that the oven has a safe distance to your house. I guess one has to use common sense.
If you plan to construct the oven on your porch or verandah check with an engineer first since the construction can be massive
Also, the foundation needs to be on solid ground as well.
---
What About The Costs? 
Again, how much your project will cost depends on the size of the oven, the materials you will need and any additional costs like maybe a builder, costs for a workshop you might be attending and other variables.
As a thumb of rule, a clay oven can cost anything between $0 – $600 if you got the recyclable material. A brick oven can cost between $1000 up to $4000 in average.
Another option is also to purchase kit set for a wood fired oven. Here is a list of kit sets available in Australia and the United States.
I have found a couple of premade sets on Amazon (click on the pictures to find out the prices) with good reviews. The cool thing about these kit sets is that you can finish them off any way you like and give it your unique style.
---
---
How To Cure The Oven
So you build your oven now what? The most important part is now to cure the oven. It basically means to dry it out to prevent the material from cracking.
Curing the oven is a slow process and should be done over the course of 5 days. You light small fires inside the oven using dry wood and that way the oven cures gradually. It is a process that will increase the longevity of your oven.
---
What Else Do You Need To Know?
Building or buying a wood-fired oven is one thing, but there are some skills you need to learn for instance how to heat the wood-fired oven and also what tools are essentials like gloves, thermometer gun, a brush to clean the oven and much more to operate the pizza oven.
Other essentials are pizza peels and a decent pizza cutter.
Now you should be all ready to enjoy your first pizza cooked in an authentic wood-fired pizza oven. Speaking from experience, it will take some practice to produce a mouthwatering pizza. The biggest learning curve will be getting the temperature right. Not too hot and not too low.
That is the beauty of it, back to the traditional ways of cooking; taking your time, enjoying the process and ultimately the result. I guess that's why having a bbq is so popular as well. And by that, I mean having a charcoal and not a gas bbq.
---
Wrapping It Up
So what is the answer to Should you build your own wood-fired pizza oven? Only you can respond to this question. It is certainly fun to construct your own, but it is also a challenging and time-consuming process.
I guess, the idea mostly appeals to someone who loves DIY projects and challenges. Either way, the end result is rewarding.
I know one thing for sure: if you love pizza and love to cook with fire and in traditional ways, you don't want to miss out having a pizza oven; either a home-made or a bought one. It is your choice.
If you are interested to read more about ready-made brick oven made in Portugal, here is my review. Keen on a portable outdoor oven? Check out my in-depths review here.
What is your experience? Do you prefer to tackle your own project? Are you a DIY person? Please share in the comments below. I'd love to hear from you.
---
WoodFiredPizzaOven.org is a participant in the Amazon Services LLC Associates Program, an affiliate advertising program designed to provide a means for us to earn fees by linking to Amazon.com and affiliated sites.
If WoodFiredPizzaOven.org links to an Amazon product (with a special code for affiliates embedded in the link) and you buy this item or any other product, WoodFiredPizzaOven.org will get a small percentage of the sale.